Trieste, the city of writers
A crossway of different cultures
Trieste, the capital of Friuli-Venezia Giulia, is located in the Northern east of Italy, a few km from Slovenia and not far from Croatia's borders.
Its geographical position makes the city a real crossway of different countries, languages and cultures.
Trieste is a very multicultural place, a point of convergence between Italy and eastern Europe.
The must-see sights
Trieste has a long history of different populations, from the Romans in the pre christian era, to the Austro-Hungarian empire. Each of them has left traces of their passage, which represent a fine cultural heritage.
The places of interest are quite a lot:
Piazza Unità, a unique square open to the Adriatic sea, facing the "Molo Audace", a famous pier where people hang out. Piazza Unità is one of the biggest squares in Europe situated right in front of the sea.
San Giusto castle, built during the Austrian empire, rises on a hill in the heart of the city.

Miramare castle, a beautiful location at 5 km from the city center, is surrounded by lovely gardens, which are free to visit.

The old city, with its fascinating alleys and narrow streets, filled with bars and restaurants, is also closed to traffic.

Barcola, a seaside promenade which leads to Miramare Castle. In summer it gets filled with local people sunbathing and swimming.

Val Rosandra, a natural reserve made of hiking trails along the Rosandra stream.
Coffee lovers and James Joyce
Trieste is a coffee-obsessed city, with plenty of bars and old caffetterias, like Caffè degli Specchi or Antico Caffè San Marco.
One of the most famous Italian coffee brands, Illy, is based in Trieste, so it's easy to guess why everybody drinks coffee at any time of the day.
Coffee is not the only peculiarity about Trieste. They call it "the city of the writers", because it gave birth to a few important Italian writers, such as Italo Svevo and Umberto Saba.
James Joyce, the notorious Irish writer, fell in love with the city and lived there for a while. "My soul is in Trieste", he said. Today you can find Joyce's statue along the Ponte Rosso, in the city center and a museum dedicated to him, The James Joyce museum.
Food and drinks
Trieste is a melting pot of different food, a mix of eastern Europe and traditional Italian cuisine. You can try among different dishes such as Gulash "alla triestina", Jota (a stew typical in the Slovenian tradition), Sardoni impanati ( stuffed sardines), gnocco di susine ( a dessert made of gnocchi and plums).
If you are in Trieste, especially during summer, you can't skip an "aperitivo" with Aperol Spritz or wine, together with a few appetizers. The wine culture is really felt in Trieste, as well as in the entire region of Friuli Venezia Giulia, which is famous for its wineries.
If you are looking for a place with plenty of culture, good food and wine, good weather, Trieste is the right city for you!
More photos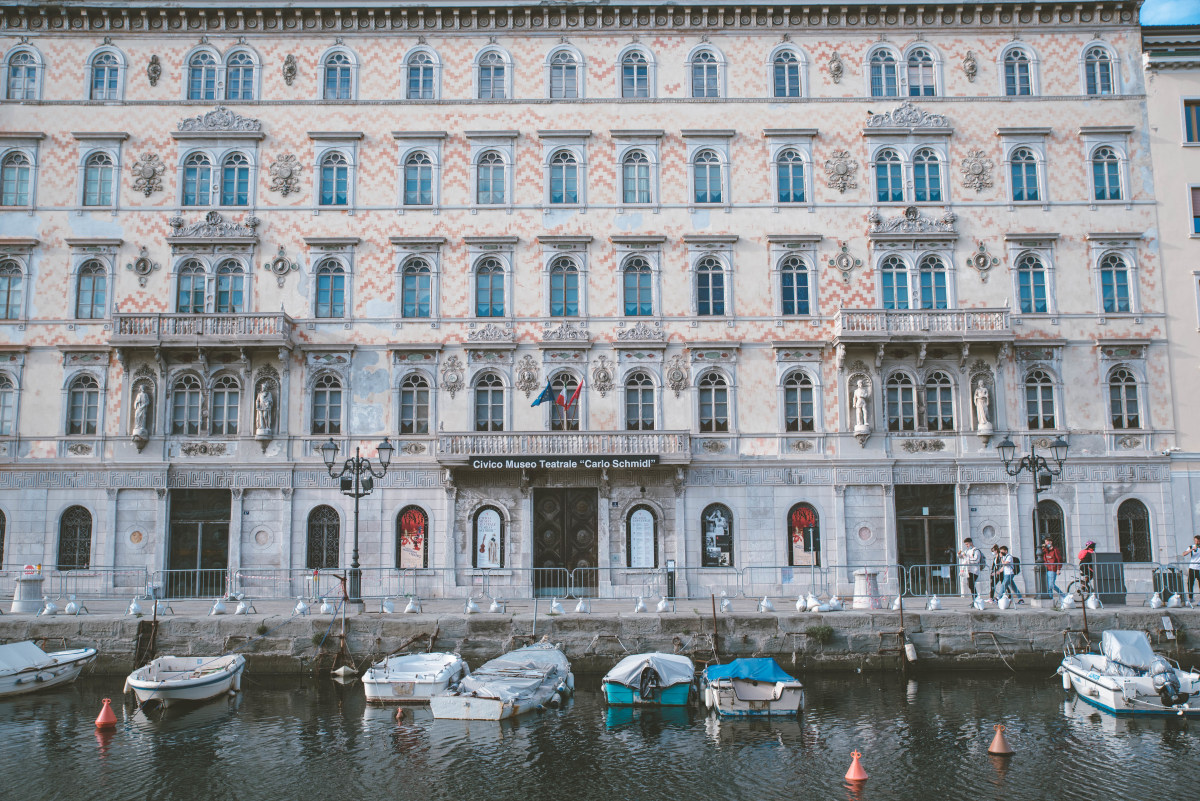 Loading image ...
×